Cholderton Rare Breeds Farm Weddings with Anastasia and Jon
Laughter, happiness and so much fun - Thats pretty much the best way to describe the wedding of Anastasia and Jon at Cholderton Rare Breeds Farm in Wiltshire.
Very occasionally I shoot some of the boys getting ready and it is so different from the girls….Football, Video Games, last minute writing of speeches and some brilliant bulk Windsor knot tie making. Jons Man cave/Bar looks brilliant and I think there have been a few crazy parties here.
I then zoomed round to Anastasia's parents and waited for the arrival of the girls, it was nice to have a quick catch up with Kev as I hadn't seen him since our Army days. The girls quickly arrived back from getting their hair and Make up done then it was time to rush around and get the dress on - As no one had seen the dress, there was a bit of a reveal in the garden. We literally managed to capture some very nice moments and then zoom to the church.
A super ceremony then took place in the Garrison Church in Larkhill, I also knew the Padre (Tom) so nice to see him do his thing, although I will have to have words as he is so tall and stood right in shot as Anastasia walked down the Aisle, but it is his church and after some quick moving managed to capture some of the first moments when they saw each other.
Confetti, groups, hugs and smiles finished we headed off to Cholderton Rare Breeds Farm for the ceremony. This was my first time here and there was so many great locations to use within the farm. The main building was also brilliantly lit and nice and light (Happy photographer!!!). The speeches were just so funny, although at the time Jon didn't think so, but we captured some fantastic reactions as his Best Men brought back some memories for everyone (And a You Tube link).
Speeches and food complete, we then shot the rest of the family photos although the evil sun was still out and being horrible!! We made good use of the surroundings and climbing frame too! It was then time for dancing and some serious moves going off before we shot some final portraits and a bit more dancing.
Anastasia and Jon, thank you for such a memorable wedding day and making my job so easy - It really was a super day.
Please enjoy this small selection of images from your final collection of many many more!!!
CHOLDERTON RARE BREEDS FARM WEDDINGS
Wedding photography at Cholderton Rare Breeds Farm with A&J
CHOLDERTON RARE BREEDS FARM WEDDINGS
Wedding photography at Cholderton Rare Breeds Farm with A&J
CHOLDERTON RARE BREEDS FARM WEDDINGS
Wedding photography at Cholderton Rare Breeds Farm with A&J
CHOLDERTON RARE BREEDS FARM WEDDINGS
Wedding photography at Cholderton Rare Breeds Farm with A&J
CHOLDERTON RARE BREEDS FARM WEDDINGS
Wedding photography at Cholderton Rare Breeds Farm with A&J
CHOLDERTON RARE BREEDS FARM WEDDINGS
Wedding photography at Cholderton Rare Breeds Farm with A&J
CHOLDERTON RARE BREEDS FARM WEDDINGS
Wedding photography at Cholderton Rare Breeds Farm with A&J
CHOLDERTON RARE BREEDS FARM WEDDINGS
Wedding photography at Cholderton Rare Breeds Farm with A&J
CHOLDERTON RARE BREEDS FARM WEDDINGS
Wedding photography at Cholderton Rare Breeds Farm with A&J
CHOLDERTON RARE BREEDS FARM WEDDINGS
Wedding photography at Cholderton Rare Breeds Farm with A&J
CHOLDERTON RARE BREEDS FARM WEDDINGS
Wedding photography at Cholderton Rare Breeds Farm with A&J
CHOLDERTON RARE BREEDS FARM WEDDINGS
Wedding photography at Cholderton Rare Breeds Farm with A&J
CHOLDERTON RARE BREEDS FARM WEDDINGS
Wedding photography at Cholderton Rare Breeds Farm with A&J
CHOLDERTON RARE BREEDS FARM WEDDINGS
Wedding photography at Cholderton Rare Breeds Farm with A&J
CHOLDERTON RARE BREEDS FARM WEDDINGS
Wedding photography at Cholderton Rare Breeds Farm with A&J
CHOLDERTON RARE BREEDS FARM WEDDINGS
Wedding photography at Cholderton Rare Breeds Farm with A&J
CHOLDERTON RARE BREEDS FARM WEDDINGS
Wedding photography at Cholderton Rare Breeds Farm with A&J
CHOLDERTON RARE BREEDS FARM WEDDINGS
Wedding photography at Cholderton Rare Breeds Farm with A&J
CHOLDERTON RARE BREEDS FARM WEDDINGS
Wedding photography at Cholderton Rare Breeds Farm with A&J
CHOLDERTON RARE BREEDS FARM WEDDINGS
Wedding photography at Cholderton Rare Breeds Farm with A&J
CHOLDERTON RARE BREEDS FARM WEDDINGS
Wedding photography at Cholderton Rare Breeds Farm with A&J
CHOLDERTON RARE BREEDS FARM WEDDINGS
Wedding photography at Cholderton Rare Breeds Farm with A&J
CHOLDERTON RARE BREEDS FARM WEDDINGS
Wedding photography at Cholderton Rare Breeds Farm with A&J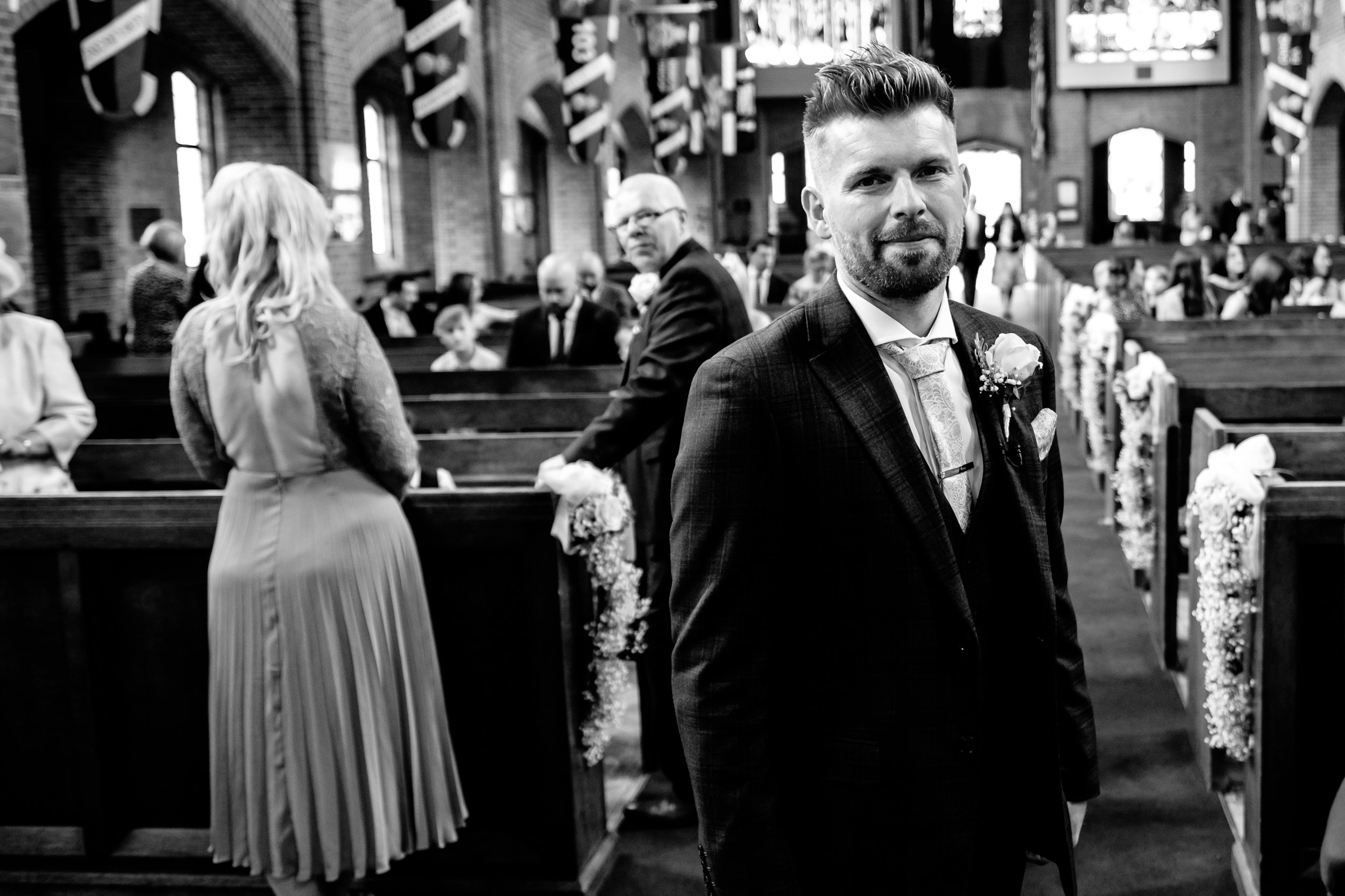 CHOLDERTON RARE BREEDS FARM WEDDINGS
Wedding photography at Cholderton Rare Breeds Farm with A&J
CHOLDERTON RARE BREEDS FARM WEDDINGS
Wedding photography at Cholderton Rare Breeds Farm with A&J
CHOLDERTON RARE BREEDS FARM WEDDINGS
Wedding photography at Cholderton Rare Breeds Farm with A&J
CHOLDERTON RARE BREEDS FARM WEDDINGS
Wedding photography at Cholderton Rare Breeds Farm with A&J
CHOLDERTON RARE BREEDS FARM WEDDINGS
Wedding photography at Cholderton Rare Breeds Farm with A&J
CHOLDERTON RARE BREEDS FARM WEDDINGS
Wedding photography at Cholderton Rare Breeds Farm with A&J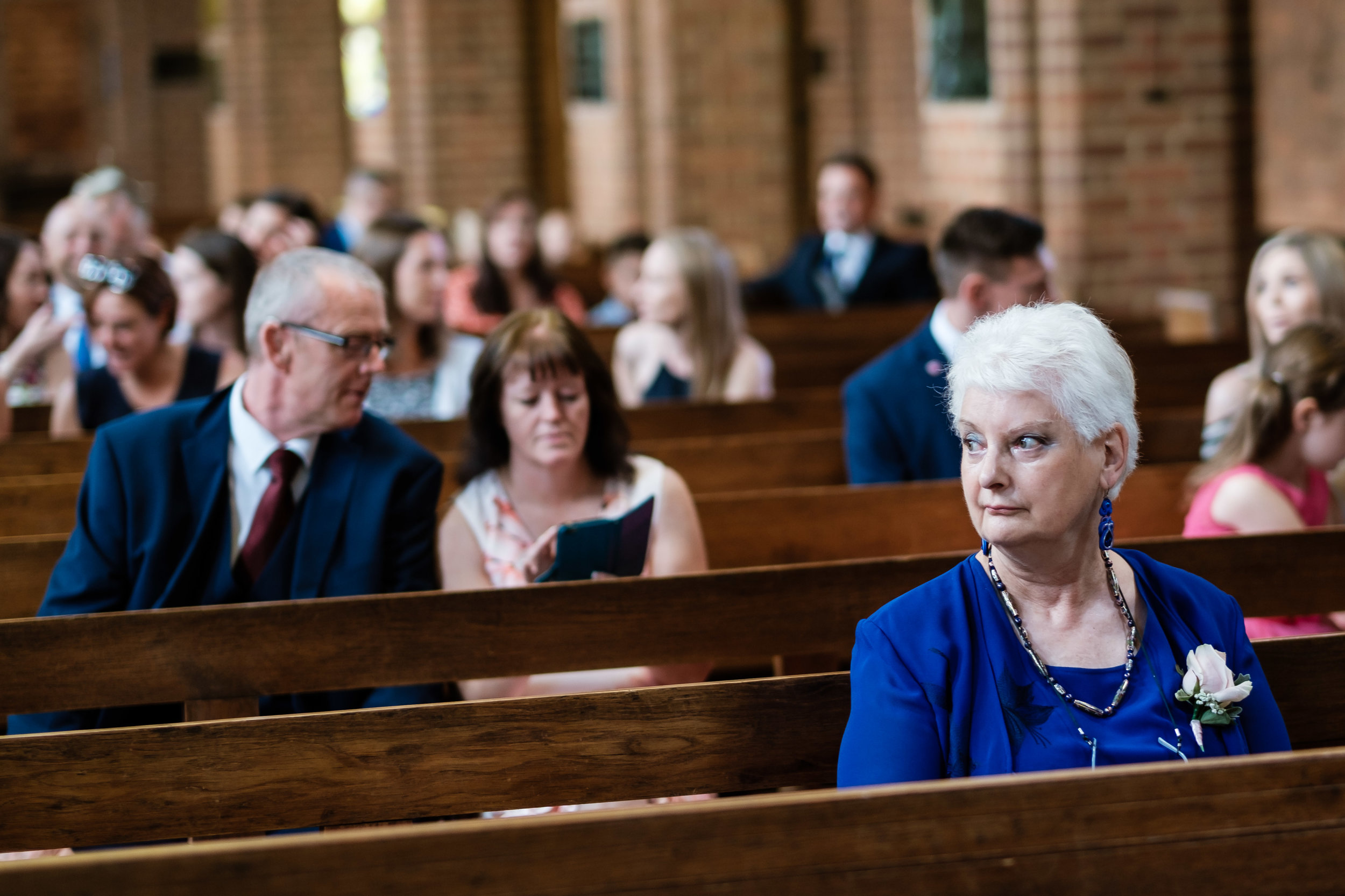 CHOLDERTON RARE BREEDS FARM WEDDINGS
Wedding photography at Cholderton Rare Breeds Farm with A&J
CHOLDERTON RARE BREEDS FARM WEDDINGS
Wedding photography at Cholderton Rare Breeds Farm with A&J
CHOLDERTON RARE BREEDS FARM WEDDINGS
Wedding photography at Cholderton Rare Breeds Farm with A&J
CHOLDERTON RARE BREEDS FARM WEDDINGS
Wedding photography at Cholderton Rare Breeds Farm with A&J
CHOLDERTON RARE BREEDS FARM WEDDINGS
Wedding photography at Cholderton Rare Breeds Farm with A&J
CHOLDERTON RARE BREEDS FARM WEDDINGS
Wedding photography at Cholderton Rare Breeds Farm with A&J
CHOLDERTON RARE BREEDS FARM WEDDINGS
Wedding photography at Cholderton Rare Breeds Farm with A&J
CHOLDERTON RARE BREEDS FARM WEDDINGS
Wedding photography at Cholderton Rare Breeds Farm with A&J
CHOLDERTON RARE BREEDS FARM WEDDINGS
Wedding photography at Cholderton Rare Breeds Farm with A&J
CHOLDERTON RARE BREEDS FARM WEDDINGS
Wedding photography at Cholderton Rare Breeds Farm with A&J
CHOLDERTON RARE BREEDS FARM WEDDINGS
Wedding photography at Cholderton Rare Breeds Farm with A&J
CHOLDERTON RARE BREEDS FARM WEDDINGS
Wedding photography at Cholderton Rare Breeds Farm with A&J
CHOLDERTON RARE BREEDS FARM WEDDINGS
Wedding photography at Cholderton Rare Breeds Farm with A&J
CHOLDERTON RARE BREEDS FARM WEDDINGS
Wedding photography at Cholderton Rare Breeds Farm with A&J
CHOLDERTON RARE BREEDS FARM WEDDINGS
Wedding photography at Cholderton Rare Breeds Farm with A&J
CHOLDERTON RARE BREEDS FARM WEDDINGS
Wedding photography at Cholderton Rare Breeds Farm with A&J
CHOLDERTON RARE BREEDS FARM WEDDINGS
Wedding photography at Cholderton Rare Breeds Farm with A&J
CHOLDERTON RARE BREEDS FARM WEDDINGS
Wedding photography at Cholderton Rare Breeds Farm with A&J
CHOLDERTON RARE BREEDS FARM WEDDINGS
Wedding photography at Cholderton Rare Breeds Farm with A&J
CHOLDERTON RARE BREEDS FARM WEDDINGS
Wedding photography at Cholderton Rare Breeds Farm with A&J
CHOLDERTON RARE BREEDS FARM WEDDINGS
Wedding photography at Cholderton Rare Breeds Farm with A&J
CHOLDERTON RARE BREEDS FARM WEDDINGS
Wedding photography at Cholderton Rare Breeds Farm with A&J
CHOLDERTON RARE BREEDS FARM WEDDINGS
Wedding photography at Cholderton Rare Breeds Farm with A&J
CHOLDERTON RARE BREEDS FARM WEDDINGS
Wedding photography at Cholderton Rare Breeds Farm with A&J
CHOLDERTON RARE BREEDS FARM WEDDINGS
Wedding photography at Cholderton Rare Breeds Farm with A&J
CHOLDERTON RARE BREEDS FARM WEDDINGS
Wedding photography at Cholderton Rare Breeds Farm with A&J
CHOLDERTON RARE BREEDS FARM WEDDINGS
Wedding photography at Cholderton Rare Breeds Farm with A&J
CHOLDERTON RARE BREEDS FARM WEDDINGS
Wedding photography at Cholderton Rare Breeds Farm with A&J
CHOLDERTON RARE BREEDS FARM WEDDINGS
Wedding photography at Cholderton Rare Breeds Farm with A&J
CHOLDERTON RARE BREEDS FARM WEDDINGS
Wedding photography at Cholderton Rare Breeds Farm with A&J
CHOLDERTON RARE BREEDS FARM WEDDINGS
Wedding photography at Cholderton Rare Breeds Farm with A&J
CHOLDERTON RARE BREEDS FARM WEDDINGS
Wedding photography at Cholderton Rare Breeds Farm with A&J
CHOLDERTON RARE BREEDS FARM WEDDINGS
Wedding photography at Cholderton Rare Breeds Farm with A&J
CHOLDERTON RARE BREEDS FARM WEDDINGS
Wedding photography at Cholderton Rare Breeds Farm with A&J
CHOLDERTON RARE BREEDS FARM WEDDINGS
Wedding photography at Cholderton Rare Breeds Farm with A&J
CHOLDERTON RARE BREEDS FARM WEDDINGS
Wedding photography at Cholderton Rare Breeds Farm with A&J
CHOLDERTON RARE BREEDS FARM WEDDINGS
Wedding photography at Cholderton Rare Breeds Farm with A&J
CHOLDERTON RARE BREEDS FARM WEDDINGS
Wedding photography at Cholderton Rare Breeds Farm with A&J
CHOLDERTON RARE BREEDS FARM WEDDINGS
Wedding photography at Cholderton Rare Breeds Farm with A&J
CHOLDERTON RARE BREEDS FARM WEDDINGS
Wedding photography at Cholderton Rare Breeds Farm with A&J
CHOLDERTON RARE BREEDS FARM WEDDINGS
Wedding photography at Cholderton Rare Breeds Farm with A&J
CHOLDERTON RARE BREEDS FARM WEDDINGS
Wedding photography at Cholderton Rare Breeds Farm with A&J
CHOLDERTON RARE BREEDS FARM WEDDINGS
Wedding photography at Cholderton Rare Breeds Farm with A&J
CHOLDERTON RARE BREEDS FARM WEDDINGS
Wedding photography at Cholderton Rare Breeds Farm with A&J
CHOLDERTON RARE BREEDS FARM WEDDINGS
Wedding photography at Cholderton Rare Breeds Farm with A&J
CHOLDERTON RARE BREEDS FARM WEDDINGS
Wedding photography at Cholderton Rare Breeds Farm with A&J
CHOLDERTON RARE BREEDS FARM WEDDINGS
Wedding photography at Cholderton Rare Breeds Farm with A&J
CHOLDERTON RARE BREEDS FARM WEDDINGS
Wedding photography at Cholderton Rare Breeds Farm with A&J
CHOLDERTON RARE BREEDS FARM WEDDINGS
Wedding photography at Cholderton Rare Breeds Farm with A&J
CHOLDERTON RARE BREEDS FARM WEDDINGS
Wedding photography at Cholderton Rare Breeds Farm with A&J
CHOLDERTON RARE BREEDS FARM WEDDINGS
Wedding photography at Cholderton Rare Breeds Farm with A&J
CHOLDERTON RARE BREEDS FARM WEDDINGS
Wedding photography at Cholderton Rare Breeds Farm with A&J
CHOLDERTON RARE BREEDS FARM WEDDINGS
Wedding photography at Cholderton Rare Breeds Farm with A&J
CHOLDERTON RARE BREEDS FARM WEDDINGS
Wedding photography at Cholderton Rare Breeds Farm with A&J
CHOLDERTON RARE BREEDS FARM WEDDINGS
Wedding photography at Cholderton Rare Breeds Farm with A&J
CHOLDERTON RARE BREEDS FARM WEDDINGS
Wedding photography at Cholderton Rare Breeds Farm with A&J
CHOLDERTON RARE BREEDS FARM WEDDINGS
Wedding photography at Cholderton Rare Breeds Farm with A&J
CHOLDERTON RARE BREEDS FARM WEDDINGS
Wedding photography at Cholderton Rare Breeds Farm with A&J
CHOLDERTON RARE BREEDS FARM WEDDINGS
Wedding photography at Cholderton Rare Breeds Farm with A&J
CHOLDERTON RARE BREEDS FARM WEDDINGS
Wedding photography at Cholderton Rare Breeds Farm with A&J
CHOLDERTON RARE BREEDS FARM WEDDINGS
Wedding photography at Cholderton Rare Breeds Farm with A&J
CHOLDERTON RARE BREEDS FARM WEDDINGS
Wedding photography at Cholderton Rare Breeds Farm with A&J
CHOLDERTON RARE BREEDS FARM WEDDINGS
Wedding photography at Cholderton Rare Breeds Farm with A&J
CHOLDERTON RARE BREEDS FARM WEDDINGS
Wedding photography at Cholderton Rare Breeds Farm with A&J
CHOLDERTON RARE BREEDS FARM WEDDINGS
Wedding photography at Cholderton Rare Breeds Farm with A&J
CHOLDERTON RARE BREEDS FARM WEDDINGS
Wedding photography at Cholderton Rare Breeds Farm with A&J
CHOLDERTON RARE BREEDS FARM WEDDINGS
Wedding photography at Cholderton Rare Breeds Farm with A&J
CHOLDERTON RARE BREEDS FARM WEDDINGS
Wedding photography at Cholderton Rare Breeds Farm with A&J
CHOLDERTON RARE BREEDS FARM WEDDINGS
Wedding photography at Cholderton Rare Breeds Farm with A&J
CHOLDERTON RARE BREEDS FARM WEDDINGS
Wedding photography at Cholderton Rare Breeds Farm with A&J
CHOLDERTON RARE BREEDS FARM WEDDINGS
Wedding photography at Cholderton Rare Breeds Farm with A&J
CHOLDERTON RARE BREEDS FARM WEDDINGS
Wedding photography at Cholderton Rare Breeds Farm with A&J
CHOLDERTON RARE BREEDS FARM WEDDINGS
Wedding photography at Cholderton Rare Breeds Farm with A&J
CHOLDERTON RARE BREEDS FARM WEDDINGS
Wedding photography at Cholderton Rare Breeds Farm with A&J
CHOLDERTON RARE BREEDS FARM WEDDINGS
Wedding photography at Cholderton Rare Breeds Farm with A&J
CHOLDERTON RARE BREEDS FARM WEDDINGS
Wedding photography at Cholderton Rare Breeds Farm with A&J
CHOLDERTON RARE BREEDS FARM WEDDINGS
Wedding photography at Cholderton Rare Breeds Farm with A&J
CHOLDERTON RARE BREEDS FARM WEDDINGS
Wedding photography at Cholderton Rare Breeds Farm with A&J
CHOLDERTON RARE BREEDS FARM WEDDINGS
Wedding photography at Cholderton Rare Breeds Farm with A&J
CHOLDERTON RARE BREEDS FARM WEDDINGS
Wedding photography at Cholderton Rare Breeds Farm with A&J
CHOLDERTON RARE BREEDS FARM WEDDINGS
Wedding photography at Cholderton Rare Breeds Farm with A&J
CHOLDERTON RARE BREEDS FARM WEDDINGS
Wedding photography at Cholderton Rare Breeds Farm with A&J
CHOLDERTON RARE BREEDS FARM WEDDINGS
Wedding photography at Cholderton Rare Breeds Farm with A&J
CHOLDERTON RARE BREEDS FARM WEDDINGS
Wedding photography at Cholderton Rare Breeds Farm with A&J
CHOLDERTON RARE BREEDS FARM WEDDINGS
Wedding photography at Cholderton Rare Breeds Farm with A&J
CHOLDERTON RARE BREEDS FARM WEDDINGS
Wedding photography at Cholderton Rare Breeds Farm with A&J
CHOLDERTON RARE BREEDS FARM WEDDINGS
Wedding photography at Cholderton Rare Breeds Farm with A&J
CHOLDERTON RARE BREEDS FARM WEDDINGS
Wedding photography at Cholderton Rare Breeds Farm with A&J
CHOLDERTON RARE BREEDS FARM WEDDINGS
Wedding photography at Cholderton Rare Breeds Farm with A&J
CHOLDERTON RARE BREEDS FARM WEDDINGS
Wedding photography at Cholderton Rare Breeds Farm with A&J
CHOLDERTON RARE BREEDS FARM WEDDINGS
Wedding photography at Cholderton Rare Breeds Farm with A&J
CHOLDERTON RARE BREEDS FARM WEDDINGS
Wedding photography at Cholderton Rare Breeds Farm with A&J
CHOLDERTON RARE BREEDS FARM WEDDINGS
Wedding photography at Cholderton Rare Breeds Farm with A&J
CHOLDERTON RARE BREEDS FARM WEDDINGS
Wedding photography at Cholderton Rare Breeds Farm with A&J
CHOLDERTON RARE BREEDS FARM WEDDINGS
Wedding photography at Cholderton Rare Breeds Farm with A&J
CHOLDERTON RARE BREEDS FARM WEDDINGS
Wedding photography at Cholderton Rare Breeds Farm with A&J
CHOLDERTON RARE BREEDS FARM WEDDINGS
Wedding photography at Cholderton Rare Breeds Farm with A&J
CHOLDERTON RARE BREEDS FARM WEDDINGS
Wedding photography at Cholderton Rare Breeds Farm with A&J
CHOLDERTON RARE BREEDS FARM WEDDINGS
Wedding photography at Cholderton Rare Breeds Farm with A&J
CHOLDERTON RARE BREEDS FARM WEDDINGS
Wedding photography at Cholderton Rare Breeds Farm with A&J
CHOLDERTON RARE BREEDS FARM WEDDINGS
Wedding photography at Cholderton Rare Breeds Farm with A&J
CHOLDERTON RARE BREEDS FARM WEDDINGS
Wedding photography at Cholderton Rare Breeds Farm with A&J
CHOLDERTON RARE BREEDS FARM WEDDINGS
Wedding photography at Cholderton Rare Breeds Farm with A&J
CHOLDERTON RARE BREEDS FARM WEDDINGS
Wedding photography at Cholderton Rare Breeds Farm with A&J
CHOLDERTON RARE BREEDS FARM WEDDINGS
Wedding photography at Cholderton Rare Breeds Farm with A&J
CHOLDERTON RARE BREEDS FARM WEDDINGS
Wedding photography at Cholderton Rare Breeds Farm with A&J
CHOLDERTON RARE BREEDS FARM WEDDINGS
Wedding photography at Cholderton Rare Breeds Farm with A&J
CHOLDERTON RARE BREEDS FARM WEDDINGS
Wedding photography at Cholderton Rare Breeds Farm with A&J
CHOLDERTON RARE BREEDS FARM WEDDINGS
Wedding photography at Cholderton Rare Breeds Farm with A&J
CHOLDERTON RARE BREEDS FARM WEDDINGS
Wedding photography at Cholderton Rare Breeds Farm with A&J
CHOLDERTON RARE BREEDS FARM WEDDINGS
Wedding photography at Cholderton Rare Breeds Farm with A&J
CHOLDERTON RARE BREEDS FARM WEDDINGS
Wedding photography at Cholderton Rare Breeds Farm with A&J
CHOLDERTON RARE BREEDS FARM WEDDINGS
Wedding photography at Cholderton Rare Breeds Farm with A&J
CHOLDERTON RARE BREEDS FARM WEDDINGS
Wedding photography at Cholderton Rare Breeds Farm with A&J
CHOLDERTON RARE BREEDS FARM WEDDINGS
Wedding photography at Cholderton Rare Breeds Farm with A&J
CHOLDERTON RARE BREEDS FARM WEDDINGS
Wedding photography at Cholderton Rare Breeds Farm with A&J
CHOLDERTON RARE BREEDS FARM WEDDINGS
Wedding photography at Cholderton Rare Breeds Farm with A&J
CHOLDERTON RARE BREEDS FARM WEDDINGS
Wedding photography at Cholderton Rare Breeds Farm with A&J
CHOLDERTON RARE BREEDS FARM WEDDINGS
Wedding photography at Cholderton Rare Breeds Farm with A&J
CHOLDERTON RARE BREEDS FARM WEDDINGS
Wedding photography at Cholderton Rare Breeds Farm with A&J
CHOLDERTON RARE BREEDS FARM WEDDINGS
Wedding photography at Cholderton Rare Breeds Farm with A&J
CHOLDERTON RARE BREEDS FARM WEDDINGS
Wedding photography at Cholderton Rare Breeds Farm with A&J
CHOLDERTON RARE BREEDS FARM WEDDINGS
Wedding photography at Cholderton Rare Breeds Farm with A&J
CHOLDERTON RARE BREEDS FARM WEDDINGS
Wedding photography at Cholderton Rare Breeds Farm with A&J
CHOLDERTON RARE BREEDS FARM WEDDINGS
Wedding photography at Cholderton Rare Breeds Farm with A&J
CHOLDERTON RARE BREEDS FARM WEDDINGS
Wedding photography at Cholderton Rare Breeds Farm with A&J
CHOLDERTON RARE BREEDS FARM WEDDINGS
Wedding photography at Cholderton Rare Breeds Farm with A&J
CHOLDERTON RARE BREEDS FARM WEDDINGS
Wedding photography at Cholderton Rare Breeds Farm with A&J
CHOLDERTON RARE BREEDS FARM WEDDINGS
Wedding photography at Cholderton Rare Breeds Farm with A&J
CHOLDERTON RARE BREEDS FARM WEDDINGS
Wedding photography at Cholderton Rare Breeds Farm with A&J
CHOLDERTON RARE BREEDS FARM WEDDINGS
Wedding photography at Cholderton Rare Breeds Farm with A&J
CHOLDERTON RARE BREEDS FARM WEDDINGS
Wedding photography at Cholderton Rare Breeds Farm with A&J
CHOLDERTON RARE BREEDS FARM WEDDINGS
Wedding photography at Cholderton Rare Breeds Farm with A&J
CHOLDERTON RARE BREEDS FARM WEDDINGS
Wedding photography at Cholderton Rare Breeds Farm with A&J
CHOLDERTON RARE BREEDS FARM WEDDINGS
Wedding photography at Cholderton Rare Breeds Farm with A&J
CHOLDERTON RARE BREEDS FARM WEDDINGS
Wedding photography at Cholderton Rare Breeds Farm with A&J
CHOLDERTON RARE BREEDS FARM WEDDINGS
Wedding photography at Cholderton Rare Breeds Farm with A&J
CHOLDERTON RARE BREEDS FARM WEDDINGS
Wedding photography at Cholderton Rare Breeds Farm with A&J
CHOLDERTON RARE BREEDS FARM WEDDINGS
Wedding photography at Cholderton Rare Breeds Farm with A&J
CHOLDERTON RARE BREEDS FARM WEDDINGS
Wedding photography at Cholderton Rare Breeds Farm with A&J
CHOLDERTON RARE BREEDS FARM WEDDINGS
Wedding photography at Cholderton Rare Breeds Farm with A&J
CHOLDERTON RARE BREEDS FARM WEDDINGS
Wedding photography at Cholderton Rare Breeds Farm with A&J
CHOLDERTON RARE BREEDS FARM WEDDINGS
Wedding photography at Cholderton Rare Breeds Farm with A&J
CHOLDERTON RARE BREEDS FARM WEDDINGS
Wedding photography at Cholderton Rare Breeds Farm with A&J
CHOLDERTON RARE BREEDS FARM WEDDINGS
Wedding photography at Cholderton Rare Breeds Farm with A&J
CHOLDERTON RARE BREEDS FARM WEDDINGS
Wedding photography at Cholderton Rare Breeds Farm with A&J
CHOLDERTON RARE BREEDS FARM WEDDINGS
Wedding photography at Cholderton Rare Breeds Farm with A&J
CHOLDERTON RARE BREEDS FARM WEDDINGS
Wedding photography at Cholderton Rare Breeds Farm with A&J
CHOLDERTON RARE BREEDS FARM WEDDINGS
Wedding photography at Cholderton Rare Breeds Farm with A&J
CHOLDERTON RARE BREEDS FARM WEDDINGS
Wedding photography at Cholderton Rare Breeds Farm with A&J
CHOLDERTON RARE BREEDS FARM WEDDINGS
Wedding photography at Cholderton Rare Breeds Farm with A&J
CHOLDERTON RARE BREEDS FARM WEDDINGS
Wedding photography at Cholderton Rare Breeds Farm with A&J
CHOLDERTON RARE BREEDS FARM WEDDINGS
Wedding photography at Cholderton Rare Breeds Farm with A&J
CHOLDERTON RARE BREEDS FARM WEDDINGS
Wedding photography at Cholderton Rare Breeds Farm with A&J
CHOLDERTON RARE BREEDS FARM WEDDINGS
Wedding photography at Cholderton Rare Breeds Farm with A&J
CHOLDERTON RARE BREEDS FARM WEDDINGS
Wedding photography at Cholderton Rare Breeds Farm with A&J
CHOLDERTON RARE BREEDS FARM WEDDINGS
Wedding photography at Cholderton Rare Breeds Farm with A&J
CHOLDERTON RARE BREEDS FARM WEDDINGS
Wedding photography at Cholderton Rare Breeds Farm with A&J
CHOLDERTON RARE BREEDS FARM WEDDINGS
Wedding photography at Cholderton Rare Breeds Farm with A&J
CHOLDERTON RARE BREEDS FARM WEDDINGS
Wedding photography at Cholderton Rare Breeds Farm with A&J
CHOLDERTON RARE BREEDS FARM WEDDINGS
Wedding photography at Cholderton Rare Breeds Farm with A&J
CHOLDERTON RARE BREEDS FARM WEDDINGS
Wedding photography at Cholderton Rare Breeds Farm with A&J
CHOLDERTON RARE BREEDS FARM WEDDINGS
Wedding photography at Cholderton Rare Breeds Farm with A&J
CHOLDERTON RARE BREEDS FARM WEDDINGS
Wedding photography at Cholderton Rare Breeds Farm with A&J
CHOLDERTON RARE BREEDS FARM WEDDINGS
Wedding photography at Cholderton Rare Breeds Farm with A&J
CHOLDERTON RARE BREEDS FARM WEDDINGS
Wedding photography at Cholderton Rare Breeds Farm with A&J
CHOLDERTON RARE BREEDS FARM WEDDINGS
Wedding photography at Cholderton Rare Breeds Farm with A&J
CHOLDERTON RARE BREEDS FARM WEDDINGS
Wedding photography at Cholderton Rare Breeds Farm with A&J
CHOLDERTON RARE BREEDS FARM WEDDINGS
Wedding photography at Cholderton Rare Breeds Farm with A&J
CHOLDERTON RARE BREEDS FARM WEDDINGS
Wedding photography at Cholderton Rare Breeds Farm with A&J
CHOLDERTON RARE BREEDS FARM WEDDINGS
Wedding photography at Cholderton Rare Breeds Farm with A&J
CHOLDERTON RARE BREEDS FARM WEDDINGS
Wedding photography at Cholderton Rare Breeds Farm with A&J
CHOLDERTON RARE BREEDS FARM WEDDINGS
Wedding photography at Cholderton Rare Breeds Farm with A&J
CHOLDERTON RARE BREEDS FARM WEDDINGS
Wedding photography at Cholderton Rare Breeds Farm with A&J
CHOLDERTON RARE BREEDS FARM WEDDINGS
Wedding photography at Cholderton Rare Breeds Farm with A&J
CHOLDERTON RARE BREEDS FARM WEDDINGS
Wedding photography at Cholderton Rare Breeds Farm with A&J
CHOLDERTON RARE BREEDS FARM WEDDINGS
Wedding photography at Cholderton Rare Breeds Farm with A&J
CHOLDERTON RARE BREEDS FARM WEDDINGS
Wedding photography at Cholderton Rare Breeds Farm with A&J
CHOLDERTON RARE BREEDS FARM WEDDINGS
Wedding photography at Cholderton Rare Breeds Farm with A&J
CHOLDERTON RARE BREEDS FARM WEDDINGS
Wedding photography at Cholderton Rare Breeds Farm with A&J
CHOLDERTON RARE BREEDS FARM WEDDINGS
Wedding photography at Cholderton Rare Breeds Farm with A&J
CHOLDERTON RARE BREEDS FARM WEDDINGS
Wedding photography at Cholderton Rare Breeds Farm with A&J
CHOLDERTON RARE BREEDS FARM WEDDINGS
Wedding photography at Cholderton Rare Breeds Farm with A&J
CHOLDERTON RARE BREEDS FARM WEDDINGS
Wedding photography at Cholderton Rare Breeds Farm with A&J
CHOLDERTON RARE BREEDS FARM WEDDINGS
Wedding photography at Cholderton Rare Breeds Farm with A&J
CHOLDERTON RARE BREEDS FARM WEDDINGS
Wedding photography at Cholderton Rare Breeds Farm with A&J
CHOLDERTON RARE BREEDS FARM WEDDINGS
Wedding photography at Cholderton Rare Breeds Farm with A&J
CHOLDERTON RARE BREEDS FARM WEDDINGS
Wedding photography at Cholderton Rare Breeds Farm with A&J
CHOLDERTON RARE BREEDS FARM WEDDINGS
Wedding photography at Cholderton Rare Breeds Farm with A&J
CHOLDERTON RARE BREEDS FARM WEDDINGS
Wedding photography at Cholderton Rare Breeds Farm with A&J